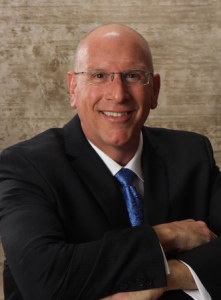 Hi, I'm Ron Supino.
I grew up in Peabody, Massachusetts. You've known me for the last 32 years as the Owner/Manager of Supino's Italian Restaurant in Danvers.
I married Kim White and we raised three boys in Middleton, Massachusetts. Time flies quickly; our boys are now in college, and I feel it's the right time for me to get some new ventures going,
as well.
I've always had a big interest in the field of real estate. This goes back to when I was a teenager, when I then took the required courses and was prepared for the final exam which would allow me to be officially recognized as a Realtor.
Unfortunately, a family tragedy in 1980 made it clear that I needed to re-direct my plans. I decided to step up to help run my family's restaurant.
We've been very fortunate across the years by staying focused on our customers in everything we do. Outside our working hours at the restaurant, we committed to being actively involved in the community.
A good example is our involvement with an important Thanksgiving activity every year since 1980. Working with the Danvers Council on Aging, the Supino family helps to prepare and distribute Thanksgiving meals to elderly shut-ins.
Over the last decade, I've been a sales agent for Stratford Insurance in Middleton. I'm now pleased to join Northrup Realtors of Lynnfield, another successful team with deep roots in our community. In combination with Supino's Restaurant, I'm hopeful for success with all three endeavors.
We've made a commitment to unparalleled service in our restaurant, and I intend to do the same in my Real Estate and Insurance activities. Of course, you'll still see me at the restaurant nightly – keeping things humming.
I hope you'll consider me for your insurance and real estate needs in the years to come.
Ron Supino
Direct: 978-590-1628
Office: 781-246- 2400 Ext 55
E Mail: ron.supino@northruprealtors.com
26 Main Street Lynnfield, MA 01940