What People are Saying about Supino's
"Good food. Good prices. Great service. What more do you need?? Try the pizza and enjoy the casual atmosphere."
"Just held a bridal shower at Supino's this past Sunday The staff is great. The food is really good. The private room is really nice. I would suggest this place to everyone! Everyone who came to the shower said they would come back here and eat on their own. Fantastic venue!"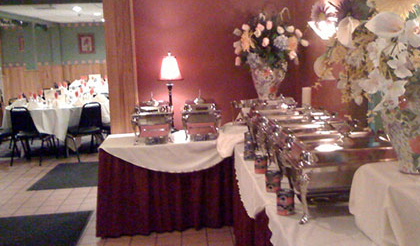 "My husband and I went to Supino's for lunch today and it was soo good! They make the chicken fingers in house and they are as fresh as can be and very lightly breaded which is how they should be and delicious! We ordered our pizza a little crispy and it came out perfect and so good! Thumbs up to Supino's today and the price is right too! Our server Kim was awesome and so was the Keno girl Sally. Very nice experience and highly recommended."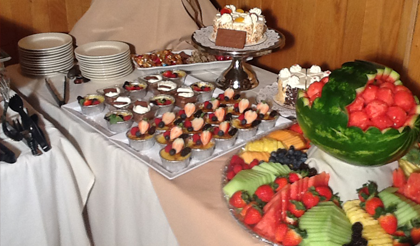 "We had a rehearsal dinner and we had the most wonderful meal and service. We had Teresa as our waitress and she did an excellent job taking care of our tables. Everyone loved her. As for the meal the appetizers were delicious we got the chicken wings and the pizzas were so good. Definitely we will go back there when we are in Danvers."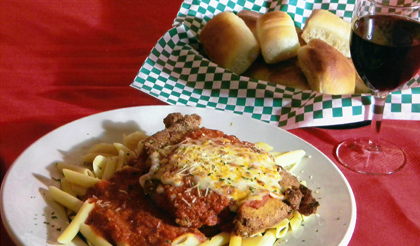 "I attended a wedding hosted by Supino's on Saturday, July 20th. I cannot express my gratitude for all Supino's did to make Sarah's day special. The accommodations were exceptional and the food outstanding.
One of your servers (and I apologize for not knowing her name) left a mark on the majority of the guests including myself. She was tall and full of sunshine. Sarah was extremely stressed out and this server came over and made it a point to make Sarah smile by assuring her that the seating was not going to be a problem. She threw in a joke of some sort and she turned Sarah's tears into laughter and for that, I'm forever grateful. She was hands down the most proactive, caring and compassionate server I've even had the pleasure of meeting.
All the servers were wonderful but this girl was exceptional. Also, please Thank Ron Supino and the kitchen crew for award winning service. Supino's will be recommended by myself as well as many others who attended the special day. Best to ALL!"
"The double black n mac is delicious, but you probably won't finish it. Mo said it's better the next day. I believe it."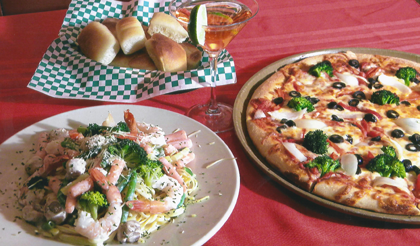 "Love this place. Great staff with even better takeout! Order from here weekly extremely quick deliveries, foods always fresh and warm. Highly recommend this place if you're staying in the area or if you're from the area!"
"Great food. Great value. Casual atmosphere. Menu is diverse and the pizza is excellent. My wife and I enjoy dining in the bar area. It has multiple TVs so you can watch a ball game and enjoy food. Plenty of parking. High recommend for a casual dining experience."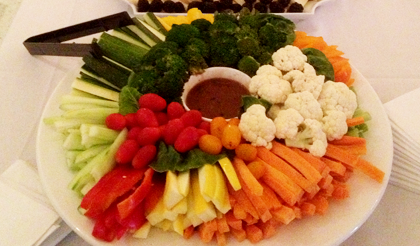 "I have to say Supino's has THE BEST catering service for all your catering needs. From a small birthday in your back yard — to a huge graduation at your school; Supino's is where it's all at! Their generous portions, great service and tasty food will leave u wanting your next function inside the fabulous, warm and friendly function room setting at Supino's.
There is a great team of excellent servers who will be more than happy to grant fabulous service.
Having dinner there on a Saturday? Prepare yourself for great live entertainment weekly .
The Eggplant Rollatini was out of this world. It came with hot bread and delicious dipping oil.
The Apple Crisp will have you spinning off your seat. The portion fills you and your friends generously. Definitely worth checking out!!!"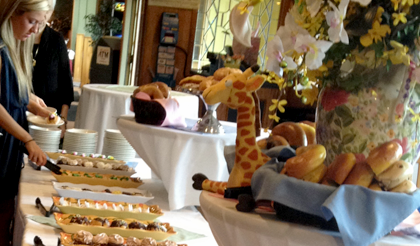 "My boyfriend and I were in the area and looking for someplace out of the ordinary. This restaurant was lit up and we had never heard of it, so we went in with no preconceived notions of the quality of food… or even what was sold here, just that it looked different from the chain restaurants across the highway. The atmosphere was fun, a mix of a traditional pub and a family restaurant. The food was well worth the wait, with enormous portions, delicious entrees, and for a great price. The bread they served while we were waiting on our entrees made it impossible to clean our plates, since we had filled up on it long before. The bread was fresh baked, warm, and served with an amazing dipping oil. Even the servers were friendly and helpful. Maybe a little slow, but it was incredibly busy and we certainly never felt neglected. Overall, great place. I cant wait to go back and I live an hour and a half away."
We love hearing from our customers!
Please call us at (978) 774-0707 with any questions or concerns.